A Managed IT Service Provider (MSP) can provide a wide range of services, from help desk support to data backup and disaster recovery. When choosing an MSP, it is important to vet the provider carefully to ensure they are a good fit for your business.
This brings us to the question: – What are the key things you should be looking for when you are vetting a Managed IT Service Provider? Here is a guide to vetting one.
1. Communication
When vetting a managed IT service provider, communication is key. You want to partner with a company that is responsive so that you can be confident that your IT needs are being met in a timely and effective manner. Therefore, it will be wise to settle with a provider that is proactive in their communication approach and offers a variety of channels through which you can reach them, including email, phone, and live chats.
A good place to start when you vet a potential managed IT service provider is to ask plenty of questions and pay attention to both the answers and how they are communicated. For example, ask questions that will help you understand how they handle problems or issues when they arise. Such questions will give valuable insights into the provider's values and capabilities.
However, proper communication should go both ways to ensure that both parties work towards the same goal. For example, as the MSP communicates on their IT infrastructure and budget, the organization should clearly state its deadlines and expectations.
2. Track Record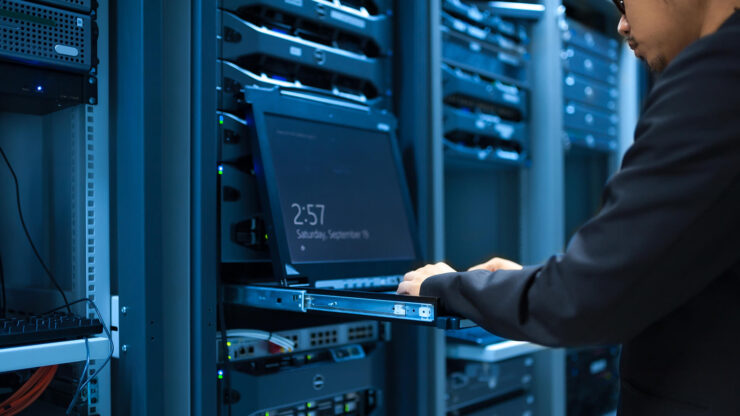 Any organization looking for an IT service provider should assess the MSP's track record first. You can perform such assessments by reaching out to references and asking any questions you might have, perhaps about their experience working with the service provider.
Contacting references will give you an opportunity to hear first-hand about the quality of the MSP's work and the level of customer service they provide. Furthermore, to better understand the provider's track record, it is important to look at the provider's financial stability by asking for audited financial statements or their credit rating.
Finally, you should also assess the provider's legal compliance record by requesting a copy of their insurance policy or checking for any outstanding lawsuits against them. By vetting a potential IT service provider, you can help ensure that your organization ends up with a reliable and reputable partner.
3. Size
The size of your firm is an important factor to consider when vetting a Managed IT Service Provider. A large provider may have the resources to offer a comprehensive range of services and be better able to handle a high volume of work. However, large firms may also be less flexible and responsive to your specific needs.
On the other hand, a smaller provider may be more nimble and better able to tailor their services to your business, but they may not have the same depth of knowledge or experience. Therefore, besides taking into consideration the size of an organization, it is important to consider the scope of services offered by the provider to help you make the most out of your pick.
Some providers offer a comprehensive suite of IT services, while others focus on specific areas such as security or cloud solutions. Ultimately, the best managed IT service provider for your business is the one that can strike the right balance between size and service.
4. Pricing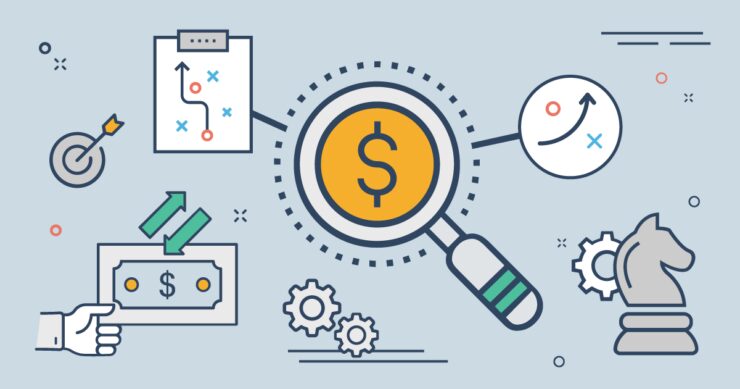 When looking for a managed IT service provider, it's important to consider pricing as part of your vetting process. After all, you want to be sure that you're getting the best possible value for your money. However, it is important to remember that the lowest price is not always the best value. Therefore, it is important to do your due diligence and know how the provider's prices compare to others in the market.
A good MSP's pricing structure should be transparent and easy to understand. To be safe, be sure to ask about any hidden fees or surcharges that may not be included in the initial price quote, and only sign the contract when you understand and are content with the terms and conditions. While considering price, do not forget to factor in the quality of customer service. A provider who is quick to respond to your needs and questions is likely worth a slightly higher price than a provider who is difficult to reach or slow to respond.
Similarly, a provider with a proven track record of delivering quality service is likely to be worth a premium over a new or unproven provider. It is important to keep in mind that pricing should be used as a guide in vetting managed IT service providers, but it should not be the only factor in making a decision.
5. Contract Terms
It is important to understand the contract terms when vetting a provider. The contract should be clear, laying out all the expectations and responsibilities of both parties. Additionally, the contract should spell out what happens in the event of a breach, such as if the provider fails to meet its obligations or if there is a data breach.
By reviewing the contract terms, businesses can ensure that they are selecting a managed IT service provider that is best suited to meet their needs. A good contract should also be flexible enough to allow for changes as the needs of the business change or to cancel the service if you're not happy with the level of support you're receiving. Therefore you should look for a provider that offers a month-to-month agreement with no long-term commitment.
Furthermore, you should ensure that the contract includes an SLA (service-level agreement) that details the provider's obligations regarding uptime, response times, and other key metrics.
6. Experience Level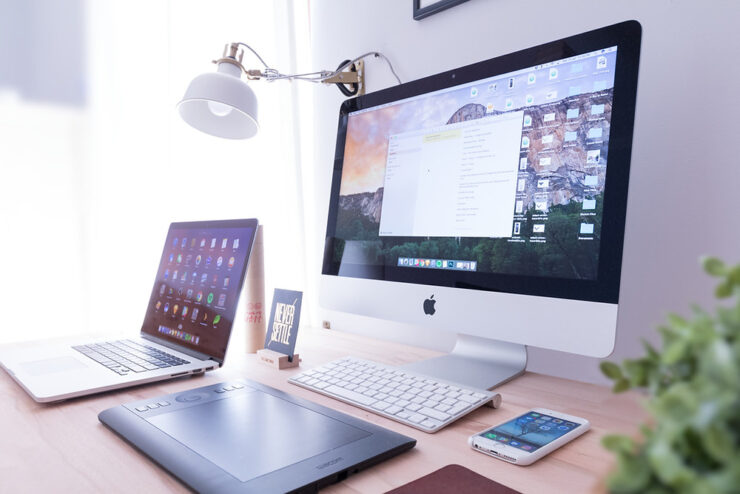 When seeking a managed IT service provider, it is important to consider the company's experience level. An experienced provider will have a proven track record of delivering quality service and will be able to offer a wide range of services. An experienced provider will likely have qualified technicians with a deep understanding of the latest technology trends and developments, ensuring that your business always stays ahead of the game.
Additionally, MSPs that have been in business for a long time will likely have established relationships with major IT manufacturers and distributors, which means they can often provide faster and more efficient service than their less experienced counterparts. However, it is not enough to settle with an experienced provider; consider looking for a provider that has also worked with businesses similar to yours in size and scope.
With so many factors to consider, taking the time to vet potential providers carefully is essential to finding the right fit for your business. If you would like a real world example of an excellent MSP you can look no further than MyTek. Even if you don't go with them they will be a good model for what you are looking for.