The majority of kids are prepared for swim lessons by the time they turn four. It is the usual age at which children learn to swim.
They can typically pick up fundamental water survival abilities at this age, like floating, treading water, and reaching an exit.
It is essential to guide them through the right way, and for that, there are specific tips you need to follow.
Most kids taking swim lessons by age 5 or 6 have mastered the front crawl, and the main task for the parents is to guide their child; for that, there are some tips and tricks that you need to follow so that your child can easily learn swimming and can become better easily.
Further in this article, we will talk about all the basic tips and tricks in detail so that you can use them in practical life.
Some Of The Tips For Parents To Make Their Child Learn Swimming:
Certain precautions can help your child enjoy swimming and look forward to each new session. You can easily guide the general yet essential things if you have an idea.
Here are some pointers to help you prepare your child for swimming. You can follow them and learn more about swimming in detail.
1. Make It A Pleasant Experience: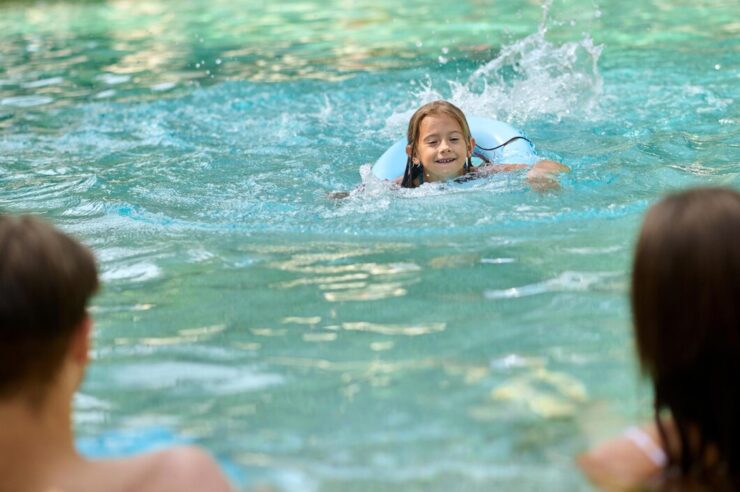 When a child first goes for the actual swimming experience, they don't need to fear. Many children start getting a little bit nervous whenever they see water.
This is quite usual, but to make a family with it, it is essential to involve parents.
Participating in some enjoyable activities can increase your child's enthusiasm for swimming. You can also become a part of it and enjoy swimming with them; after some time, your child will also start feeling better with water. Many people will surround your child during formal swim lessons.
You can have a fun pool session with your entire family before the official swim classes begin to get them used to have other people around.
Sometimes due to a lot of people, children can become nervous, and gradually it takes them a lot of time to learn.
You can play different games that involve water, and during the time they are playing, they will not even realize that they have become familiar with water and started swimming.
2. Address Their Water Phobia: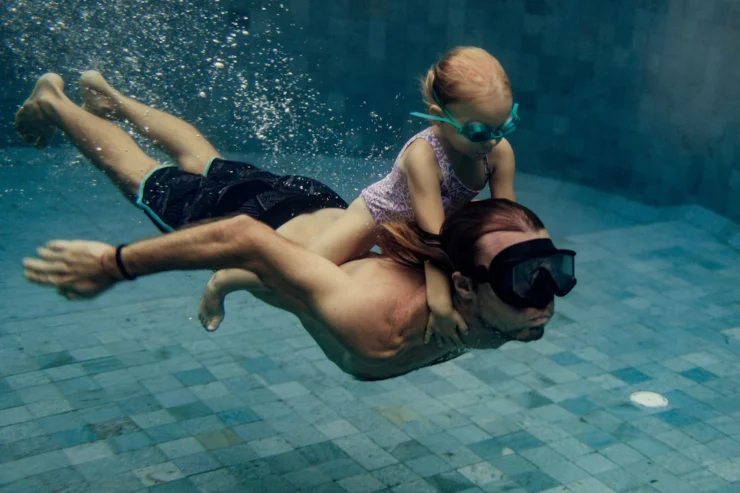 Many children have a water phobia, and because of it, it takes a lot of time to learn to swim; this is why you must try to address their hydrophobia and make them familiar with water.
Help them get used to the temperature of the water. Initially, it might feel freezing, but by making them used to the water, the temperature will feel normal to them.
Getting used to the temperature of the water before entering a pool may help alleviate some of their fear. Allow them to spend time in the bathtub; give them some time so that when they first go swimming.
Allow them to have fun in the bathtub; this way, the child will not get nervous when they first put their step in the water in the swimming pool.
Blow bubbles and play with them in the bath to make bath time more enjoyable. As your child will be small when they first go for the swimming sessions, always take the proper measures first and then send them for a whole new experience.
3. Consistency Is Essential: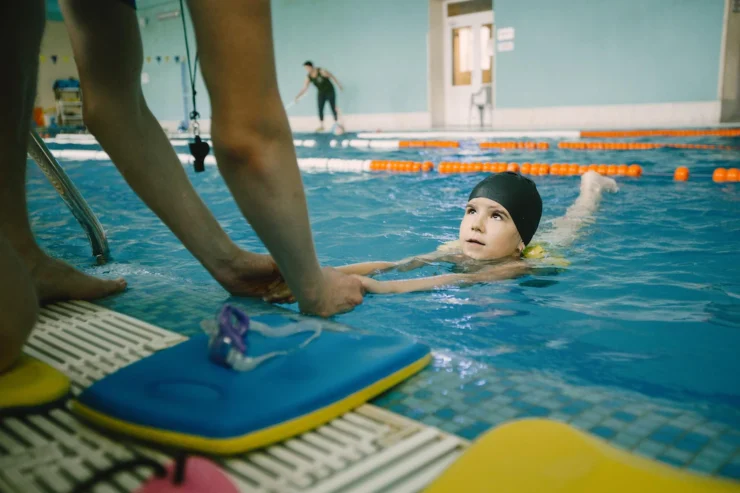 Consistency is really important. You must know one thing when your child gets better at swimming; you must not withdraw from them.
The cost is often too high, and you need to research and find proper and reasonable swimming lessons for kids.
Parents may enroll their children in swimming lessons at a young age, only to withdraw them before achieving minimum competencies, frustrated by the cost of lessons and the slow progress.
This is why it is really important to reach out to the best swimming lessons.
Consistency is crucial with the specific age; the level of swimming increases, and if there is a pause, it will disturb the whole cycle. Practice and new lessons are very important, and a parent must ensure to take their kid to swimming lessons.
4. Examine Your Child's Health: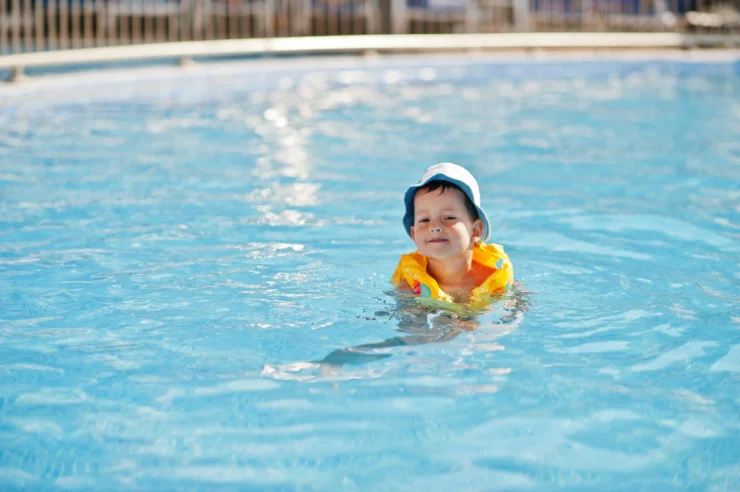 No matter where you are taking your child for the swimming lessons, first, you must ensure that your child is physically fit. You don't have to rush your child to swimming classes if they have complications.
Ascertain that your child is healthy enough to begin swimming regardless of age.
Sometimes people who send their children need to take the proper measures. It can become problematic for the child afterward, so ensure that you do the whole medical checkup first, and after the reports, make your decision to send your child for swim lessons.
Before starting swimming lessons, consult your doctor if your child has any significant medical conditions.
5. Learn How To Perform Child Cpr: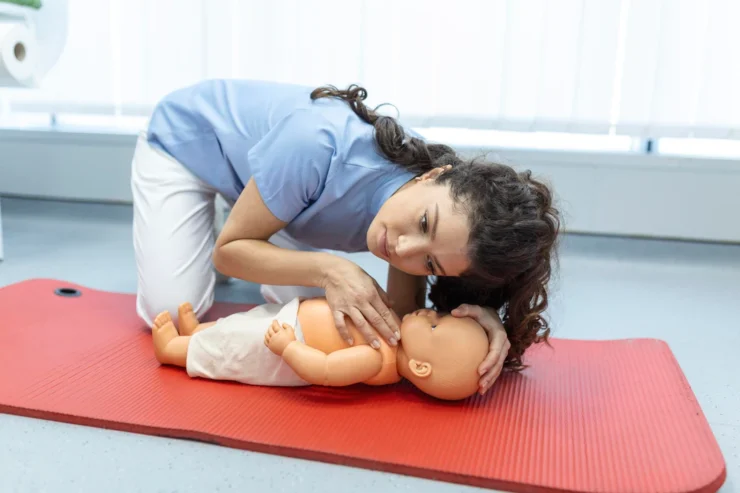 Child safety is above all; along with your child, you also need to know about specific safety measures relating to swimming.
While most people agree that pools are fun, safety is especially important near water. You never know what can happen during the learning session. Everyone should know how to perform CPR to avoid drowning and other emergencies.
Taking a CPR course will ensure you can keep those around you safe. You can have a gist about it so that you can easily perform it during an emergency.
If you have a young child learning to swim, you should know about basic first aid. Knowing how to perform CPR can save your child's life.
Conclusion
Now you know the perfect age for your child to learn swimming, it is recommended that you take your time with your child. If it is taking longer for them to get familiar with water, then it is okay.
When it is the right time, they gradually become better and better. Also, it would help if you kept all these tips in mind so that your child has a good experience.