During Christmas, everyone decorates their houses by installing string lights and placing a beautiful Xmas tree. These preparations start and remain a few days before and after Christmas. It is sad to remove all the decorations that you do with dedication. When it comes to removing all the stuff, including lights, people desire to keep it all year.
But is it okay to do so? Can the lights be left on for a year? Many people do not want to leave their festive mood, which comes through these bulbs. If you have permanent outdoor holiday lighting, you can keep them installed for a year.
By reading the write-up, you can get more information regarding the string lights and whether you should keep them out for a year. Not only for Christmas, but you can also use these lights for other special occasions.
Is It Possible to Keep String Lights Outside Your House All Year Around?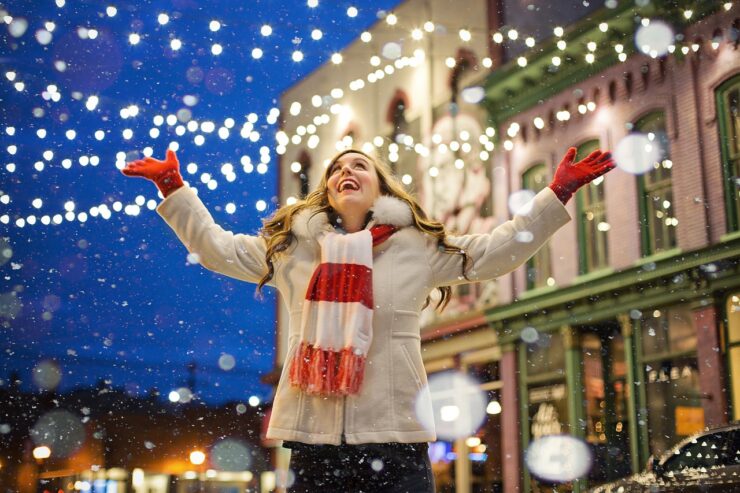 There is no specific reason you cannot keep the lights outside your house for a year. It is okay if you do not want to remove them. There can be any reason you want to keep lights similar. It can be any occasion, and installation and removal tasks are pretty daunting.
Lights You Should choose to Avoid Issues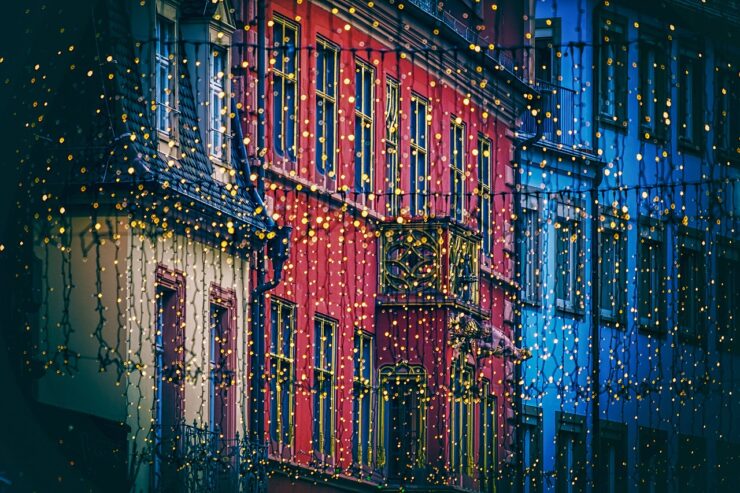 Knowing about the common issues you can experience if you choose poor-quality lights is necessary. You need to take care of the following things:
When you purchase string lights for Christmas decorations and install them outside the house, you must buy waterproof lights. It should be designed in such a way that it works even in cold and wet weather. Generally, the local ones burst or fuse when they come in contact with moisture. You must invest in good-quality permanent lights for house decoration on Christmas.
Instead of picking incandescent lights, you must go with the LEDs. You cannot rely on the local bulbs to withstand the temperature change. But it is possible for LEDs, and it should be your choice. High temperatures or too much rain can damage these outdoor lights, but LEDs work in every case.
You must consider your electricity bill, which can be reduced only when you install energy-efficient LEDs instead of incandescent bulbs. It will last longer, and you can also save money on your electricity bills. If you do not remove the outdoor lights, they will stay in good condition till next Christmas.
Things that You Should Never Neglect
If you have decided to keep your lights in the same manner for a whole year, you should know about the things you must never neglect.
It is mandatory to check them once daily to ensure that it works properly. You should also check whether the wires are broken or frayed. The power source attached to the wires must be waterproof, and it should work properly.
It is necessary to detect these issues as they can cause severe accidents. The power source must not be damaged, and you should protect it from getting wet. If your place is experiencing rain, you must cover the light to avoid coming in contact with water.
2. You must protect lighting wires from rodents and pests in your house. They can easily chew these wires, so your lights will not work effectively. It is mandatory to check the wire condition with time and monitor its performance.
You must avoid touching the wire to avoid electrocution if the wire is chewed down. If you keep inspecting flaws in the wires, your lights will last longer, and you can illuminate them on any occasion. You do not need to install new lights next Christmas.
Is it Safe to Leave Outdoor Christmas Lights for a Year?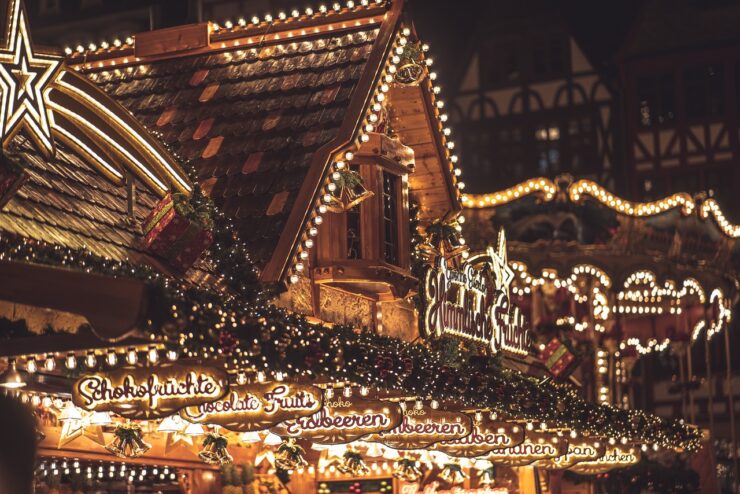 It is safe to leave outdoor lights on for a year, but you must check the safety standards of the manufacturer. The string lights must consist of waterproof bulbs and wires. You should check the plug, as CE must be mentioned on it. In many products, the details are mentioned on the cable. You can easily determine whether to install the lights outdoors or not.
If you find the symbol or red house, then you can place them outdoors. There are specific codes mentioned on the cable. You must search for the codes and make your decision. You can use LED lights for at least 90 days; after that, the bulb will start cracking, which can be dangerous. It can easily catch fire and burn your house.
Sometimes, these outdoor lights can be expensive, but it is crucial to ensure safety in any way. If the lights you have purchased do not work as you desire, it is better to remove them. It will help you and your family remain safe. There will be no risk of catching fire or getting an electric shock.
Before you purchase string lights of any brand, it is mandatory to check all the information mentioned on the packaging or the cable. A small mistake can cause a life that you cannot afford. Therefore, safety is in your hands, and you must stay safe even if you leave lights outdoors for a year.
The Bottom Line
Many people prefer to leave their string lights outdoors for a year. They do not put effort into installing and removing the lights repeatedly. They purchase good-quality waterproof LEDs for Christmas decorations and keep them in the same manner for many years.
You can also do the same, but it is mandatory to ensure your safety. You can go through all the safety details and decide whether to keep them outside your house for a long time. If you are doing so, you must check the wires and bulbs regularly.
In case of any issues, you must remove or replace them. The better quality of lights you buy, the more they will last longer and illuminate your house. Therefore, you must ensure quality and safety while installing or keeping it longer.