LED tube lights were the first-ever innovation of LED manufacturers. This development changed the pace of the lighting industry in several ways. The introductory retrofit kits were phenomenal in a way that now the lighting manufacturers are able to develop newer and better fixtures entirely which are independent, efficient, and execute better performance than traditional lamps.
What are LED tubes?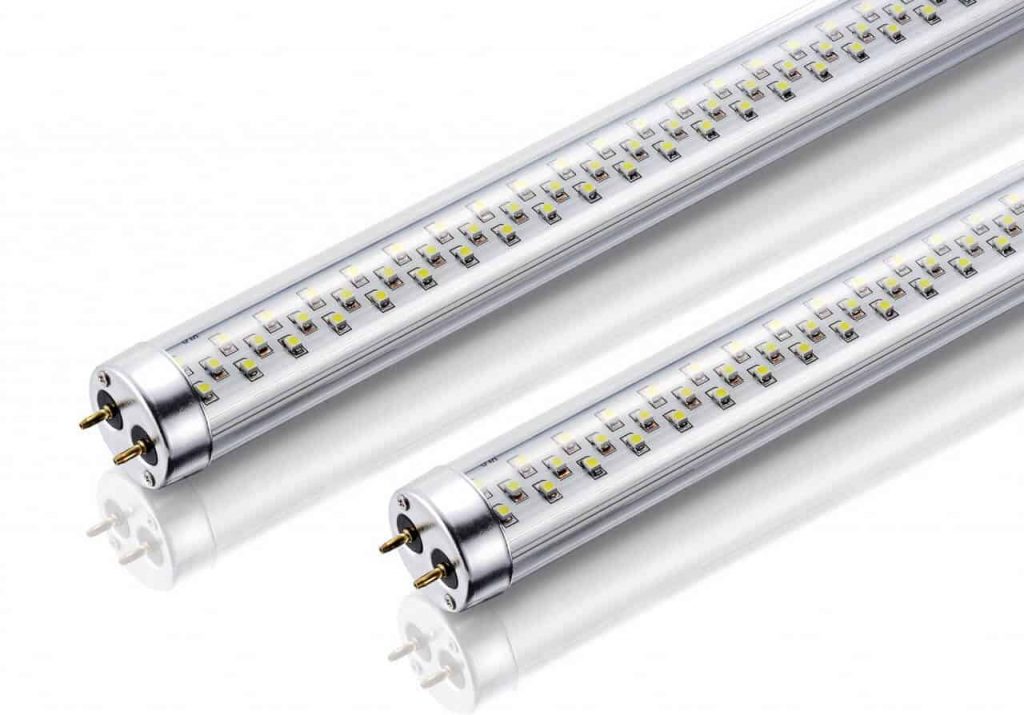 LED tubes are linear tube lights, similar to linear fluorescent fixtures. They were originally available in T8 and T12 tube designs, which represent the diameter of the tube.
LED tube lights are available in three main specifications for retrofitting. The three main listings are:
UL Type A
UL type A or ballast compatible LED tubes support the plug n play feature where the new kit is directly compatible with an existing fluorescent ballast. It does not require any assistance and has one drawback, i.e if the ballast malfunction or fails to work then it needs to be changed and this can be costly and frequent.
UL Type B
UL type B or direct wire tubes do not support the pre-existing ballast. It requires rewiring the fixture with an LED driver. These are much more efficient lights as compared to UL type A. They do not require frequent maintenance once after proper installation.
UL Type C
UL type C is the most advanced LED tube; they do not require ballast or rewiring of the fixture. Instead, these tubes have LED drivers which can power up to 40 tubes at once in a series. They are dimmable and are a much more efficient option.
Uses of LED tubes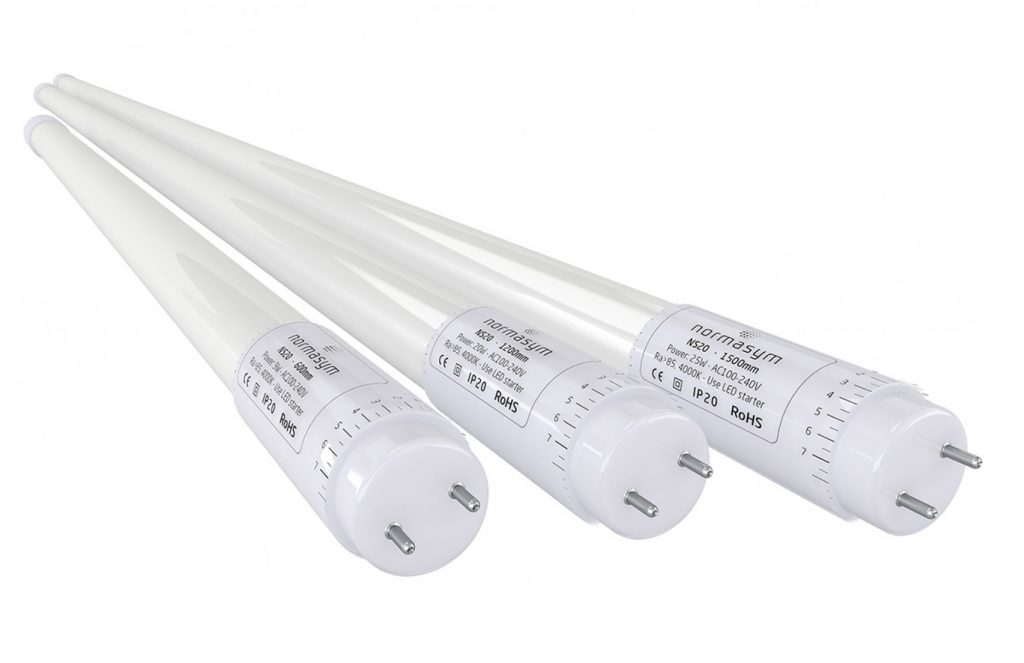 LED tubes are large of use in commercial spaces and residential as well. They have been quite recreational in terms of efficiency and have replaced fluorescent fixtures entirely because of their unredeemable performance. To learn more about how they function best in different settings click here.
In offices
In offices, the modular grid ceiling supports the use of troffer lights which largely employ the use of fluorescent tubes. They hold 4-8 tubes depending on the size of the fixture, LED tubes can easily retrofit these tubes in troffer lights and provide efficient and directional light.
In schools
In schools larger light fixtures are essential for bright and uniform lighting which facilitates the learning process. Schools also use troffer lights or individual fluorescent fixtures which are quite detrimental to the health of students and teachers as they produce low hum sounds and flicker a lot.
LED tubes on the other hand are brighter, provide glare-free light, and are resourceful to the school environment.
In other commercial areas
In other commercial areas like shopping malls, stores, shops, etc LED tubes are large of use and in different applications.
Advantages of LED tubes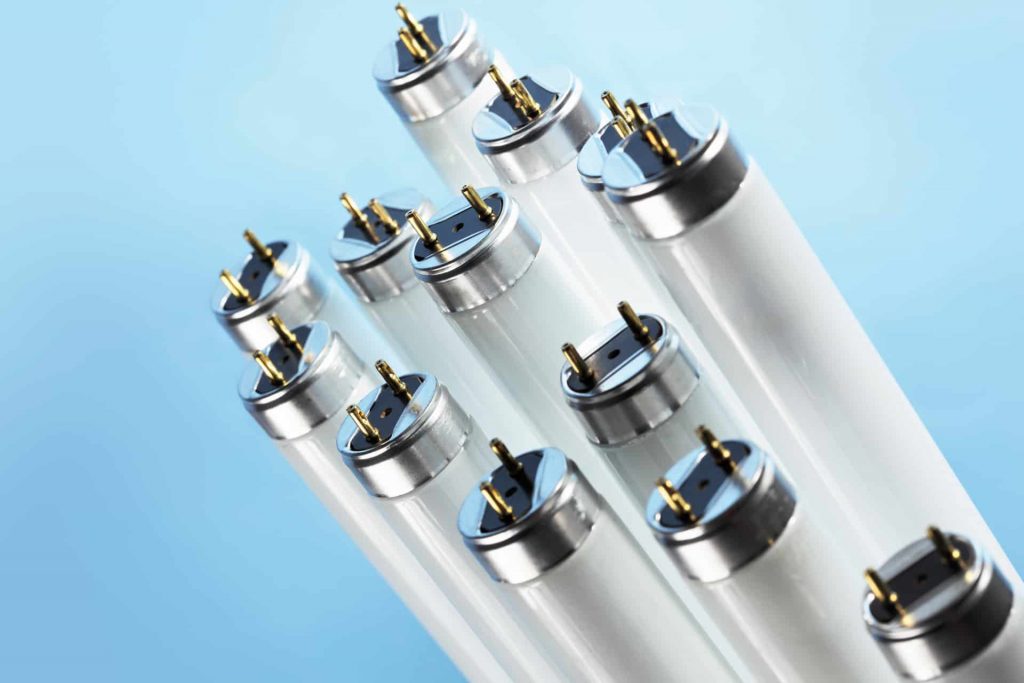 LED tubes have several benefits over traditional lighting which are:
1. Uniform and directional lighting
LED provides higher illumination levels in a focused beam angle, in this way no amount of light is wasted in the surrounding and hits the point of illumination.
2. Adjustable CCT and CRI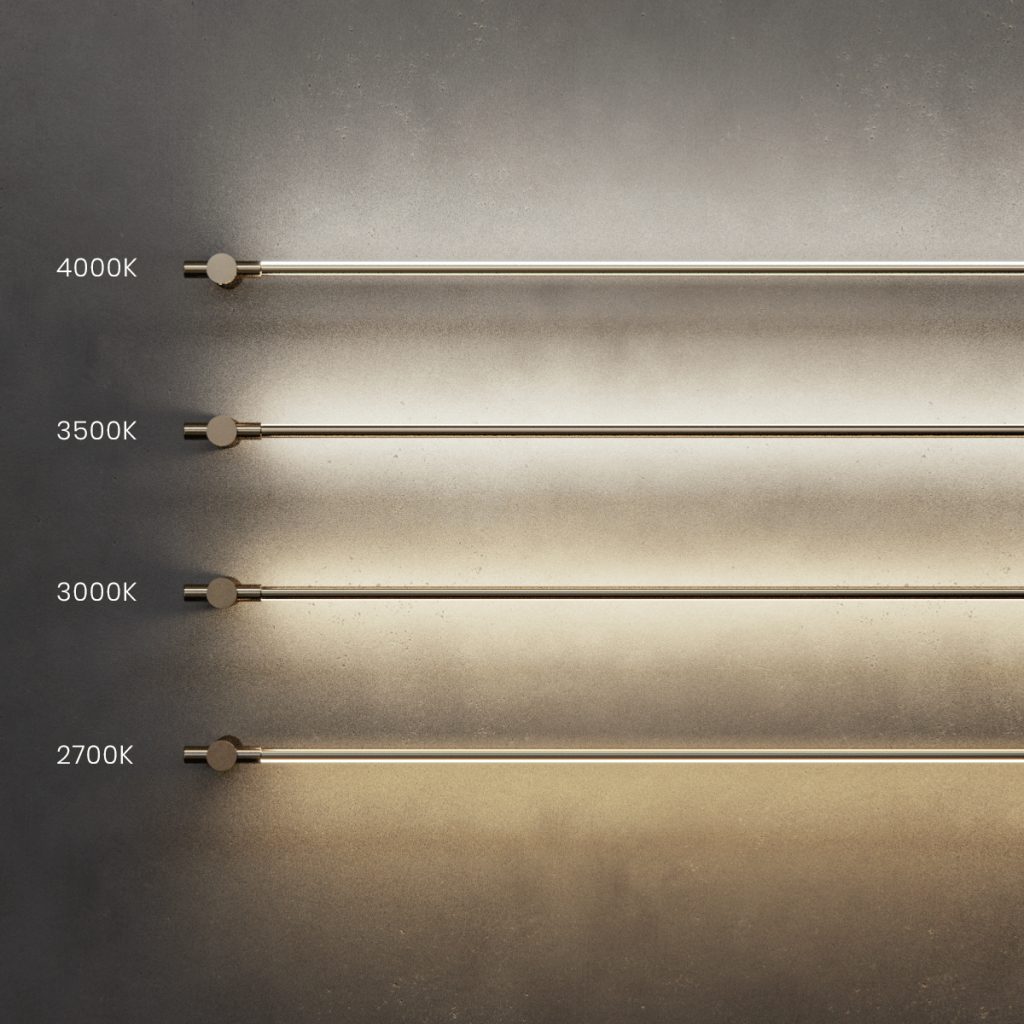 The adjustable correlated color temperature is one of the greatest advantages of LED lighting. It is measurable on a Kelvin scale ranging from 2500K to 6000K. It produces light from warm yellow to cool white lighting. In most commercial areas a suitable range is 4000K to 6000K as they require the brighter and outdoor type of lighting.
The CRI of most fluorescent fixtures is 80 which produces blue hues whereas LEDs have adjustable CRI which provides original colors and effectively enhances the texture of objects and how they appear under the light.
3. Low energy consumption
LED light fixtures are well known for their efficiency. They produce more lumens on lower wattage. In this comparison, they have a very low energy consumption despite their brightness levels. It is beneficial as these lights can reach the lumen requirement with a small number of fixtures. The light is directional and helps with filling the area with bright and uniform lighting which is essential and available at a lower cost than normal.
4. Low maintenance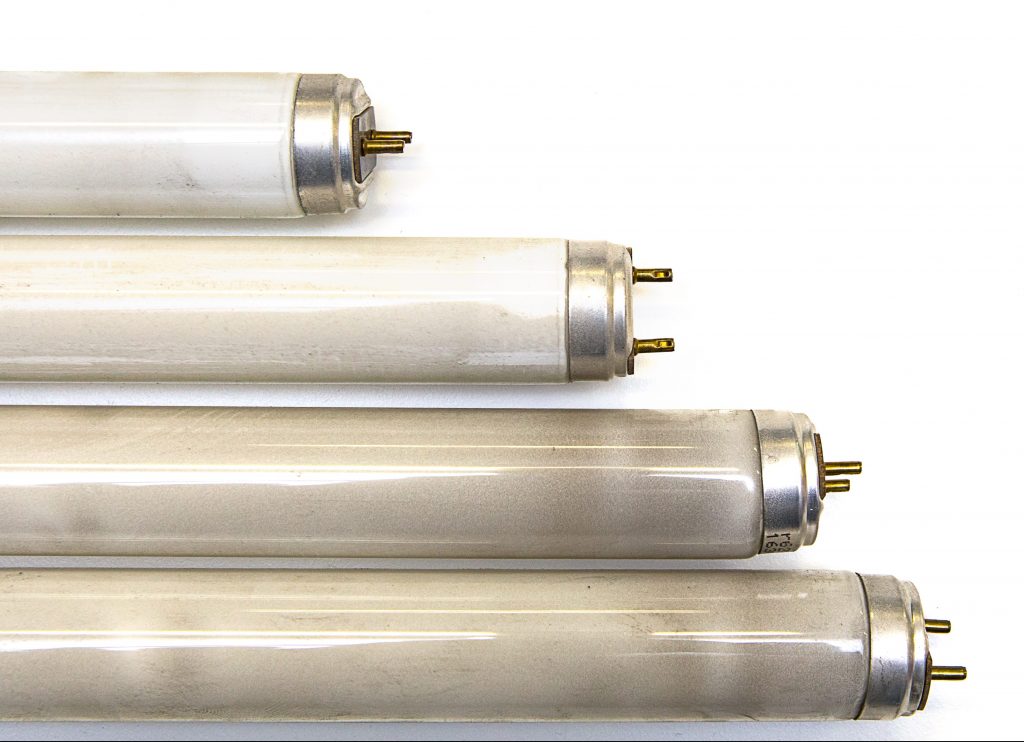 LED light fixtures are quite low maintenance. They have an average lifespan of up to 11 years during which they seldom require any maintenance. This in turn reduces a lot of labor and maintenance costs over the year.
5. Environment friendly
LED light fixtures work on green lighting technology; they do not require any toxic chemicals like mercury to produce light. The light produced is bright, efficient, and longer-lasting which doesn't require any specific care. It is glare-free, does not flicker or produce any interrupting sounds. The light does not produce or interact with harmful rays. Once its productive life expires, the tube is easily recyclable without causing any harm to the immediate environment.
This is not all about the LED tubes, there is one more factor that needs to consider while buying LED tubes. The tubes are divided into different types with respect to their diameter. A 1-inch diameter tube cannot be used in a fixture that only allows 5/8 inch diameter only. So while buying a tube you should take care of the diameter as well.
The next question is how we can come to know about our fixture diameter? The answer is simple every fixture states what type of tube can install in it. You can see the names like T12, T8, and T5. These are the most common types of tubes as far as the diameter is concerned. If the fixture states that a T8 tube can be installed so you can go to the shop and can take any T8 tube for the fixture.
If you would like to know the tube types with the size of diameter so here you go. T12 tube has a 1.5-inch diameter, T8 tube has a 1-inch diameter (most commonly used) and T 5 tube has a 5/8 inch diameter. The size remains the same for LED and fluorescent tubes but the difference is with other features state above in the article.