Automakers have always pushed the boundaries of what is possible in terms of power, performance, and efficiency. In the past, this meant larger engines with more cylinders, V8s and W12s, but turbo- and supercharging changed that. Clearly, carmakers are willing to sacrifice raucous soundtracks in favor of straight-up performance, so it comes as no surprise that we are seeing whole new lines of Audi electric cars here, and cars from BMW, Mercedes-Benz, and Porsche. These are just some of the top names in the automotive industry, but they aren't necessarily the only ones showing significant interest in this paradigm shift.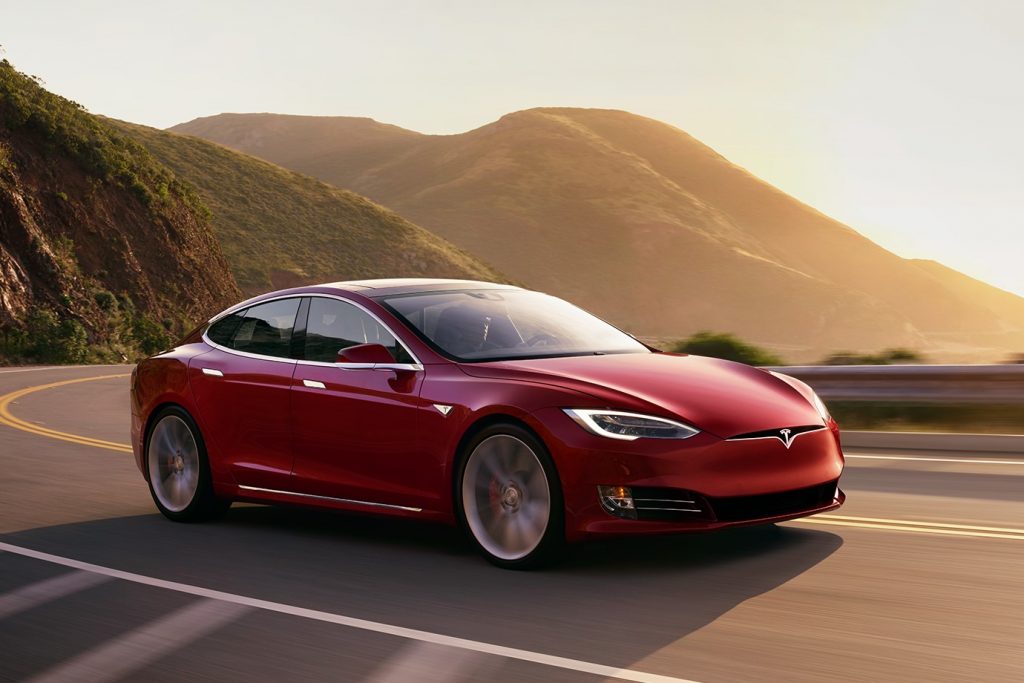 The galvanic allure
New technology generally only replaces the established systems when it presents a quantifiable improvement, and that is definitely the case with electric motors. They are capable of being just as powerful as any internal combustion engine. However, the fact that they grant access to their full torque range from the moment you apply the pedal means they can accelerate ridiculously quickly. The Porsche Taycan and Tesla Model S Performance are proof of this, but they won't be the only ones for long.
Another obvious benefit is the fact that no gasoline is required. This is a dwindling resource as it is, so it is only going to become more expensive as time goes by. Electricity, on the other hand, can be produced in a variety of sustainable ways. This makes it far more affordable, although establishing a proper charging network for these vehicles has proved to be a rather large obstacle to the widespread application of this new propulsion system.
Additionally, for those who are eco-conscious, electrically-assisted vehicles go a long way to soothing the guilt we feel about pollution, global warming, and tapping resources that are finite. Some evidence suggests that producing green vehicles is just as detrimental to Earth as regular vehicles are. The production of EVs and hybrid vehicles still needs a lot of streamlining. With popularity on the increase, it's almost guaranteed that once production becomes more commonplace, it will also become less expensive and harmful to the environment overall.
Overall, electric cars get the best of both worlds. Since they naturally have better fuel economy, even when tuned to focus on performance, they are phenomenally cheap to run. Most offer well in excess of 100 MPGe, but those marketed towards the economically minded shopper can reach as much as 150 MPGe. However, they are traditionally more expensive to produce, and therefore have higher MSRP tags. Luckily, most states in the USA, and several other countries, offer discount incentives to sweeten the pot.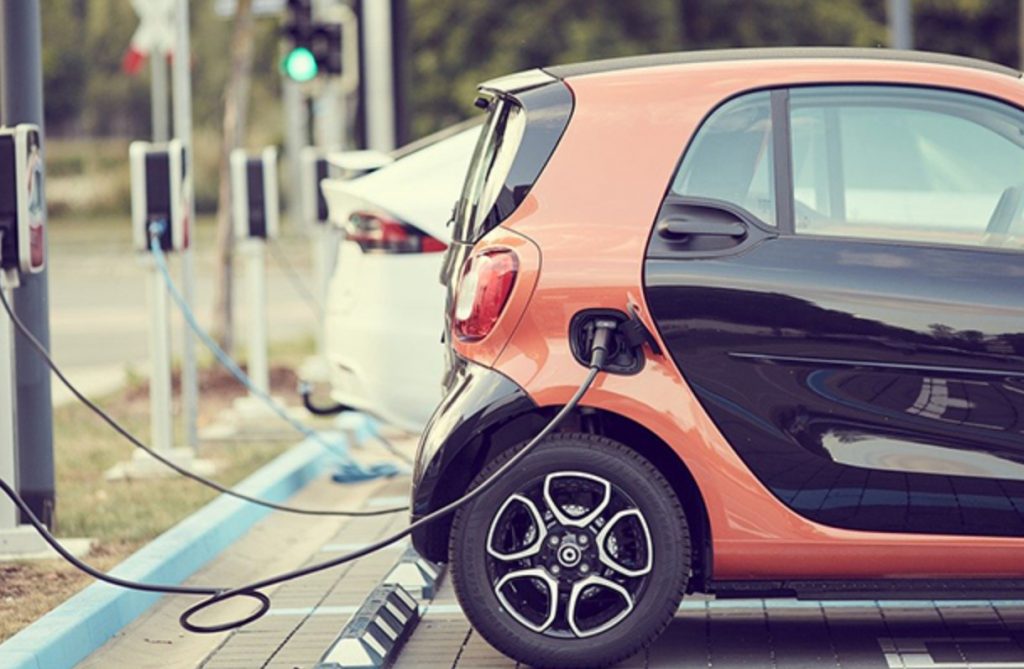 What will the cool kids be driving?
Certain names have always dominated the motoring scene when it comes to being fashionable. Not everyone can afford a Bugatti or McLaren, though. But there are still plenty of more accessible options, such as the Audi e-tron, or the e-tron GT if you want something a little racier. Mercedes-Benz also has a whole new range of EQ models, while BMW is reviving its i-Series with the i4 and iX3.
It is also an exciting area for new companies to make their mark, which is why the Lucid Air is one of the most anticipated EVs. Polestar, famous for its work on the top-tier Volvo models, will also be independently developing some electric cars.
Just some of the most attractive, high-tech, and exciting new EVs include:
Ford Mustang Mach-E
Not everyone wants a crossover, even though it is the most popular body style right now. But for those that do, the brand-new Mach-E from the US is a great option. In its most potent configuration, it has access to 480 horsepower and 634 lb-ft of torque, enabling a 0 to 60 mph sprint time of 6.1 seconds. But what will make it a really popular option is its impressive cargo hold and spacious rear seats, ideal for hauling the family around or running errands.
Since it is designed for city living, the maximum range of 270 miles shouldn't be too much of a problem, but those hankering to take a trip down the coast will need to rent a gas-powered car, unless they are willing to stop for just under an hour to quick charge it at one of the available stations.
Audi RS e-tron GT
Any car bearing the RS logo promises to be an exciting and sexy speedster, and this German EV delivers. It will set you back well over $100k, but in return, you get access to a 637-hp powertrain, with overboost, that can launch the aggressive sedan from 0 to 60 in just 3.1 seconds. Don't expect to travel too far when you're pushing out these levels of performance, though, as the Audi only has a range of 232 miles.
Unlike many other EVs, the GT includes a synthetic soundtrack that tries to mimic that adrenaline-inducing roar you may be accustomed to in a V8-powered sports car. Whether or not it will have the same effect on you depends on how well you can suspend your disbelief and immerse yourself in the experience.
Porsche Taycan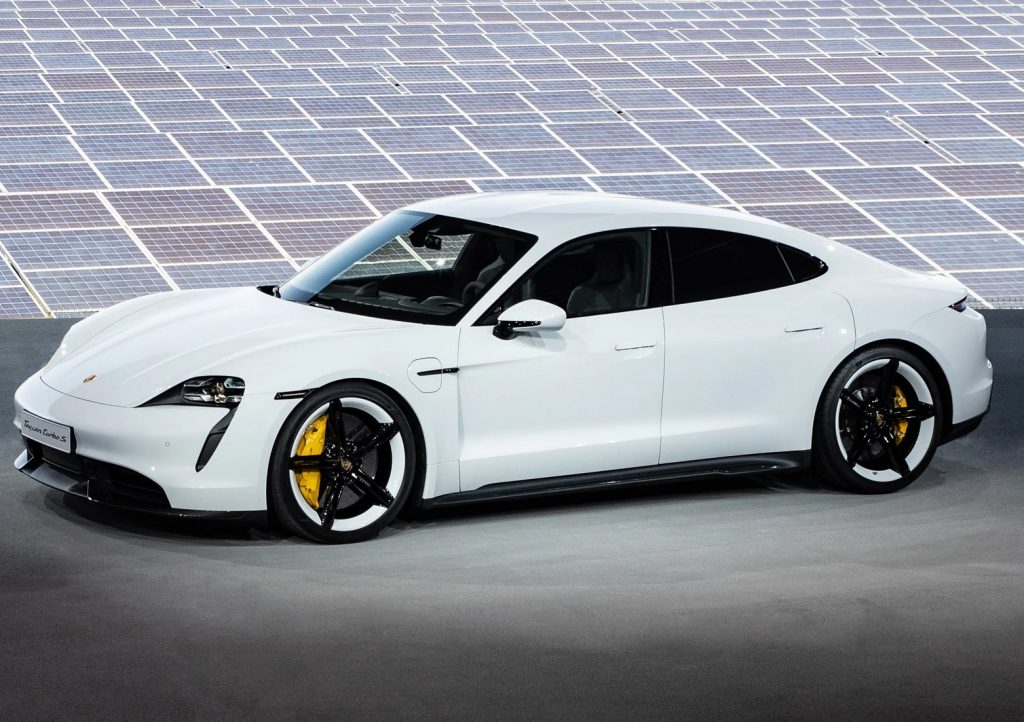 It would be impossible to list the sexiest EVs in the world without including the offering from Porsche. Available in standard guise or even higher-performance Turbo S, the Taycan brings all the classic styling we associate with the brand into the modern electric era. You can also expect similar levels of power, ranging from 429 hp all the way up to 750 hp. The automaker claims a blistering 0 to 60 mph time of 2.6 seconds when the Taycan is properly equipped.
As with almost every other model from the brand, the new EV is not ideal for back-seat passengers, but it supplies a modest 15.8 cubic feet of storage space, if you include the frunk. The interior is gorgeous, though. It would have to be, to go up against the likes of the Tesla Model S Plaid and Lucid Air, and it boasts a lot of modern features, including a full safety suite and a comprehensive infotainment setup.