The bed is the compositional center of the bedroom, which determines the style and atmosphere of the room. All other pieces of furniture serve only as an addition that emphasizes the chosen style. High-quality home textiles give expressiveness and a certain mood to the bed for sleeping. How to choose a comfortable, functional bedspread that will decorate the room? We will give you some tips that will help you to make a choice.
Fabric selection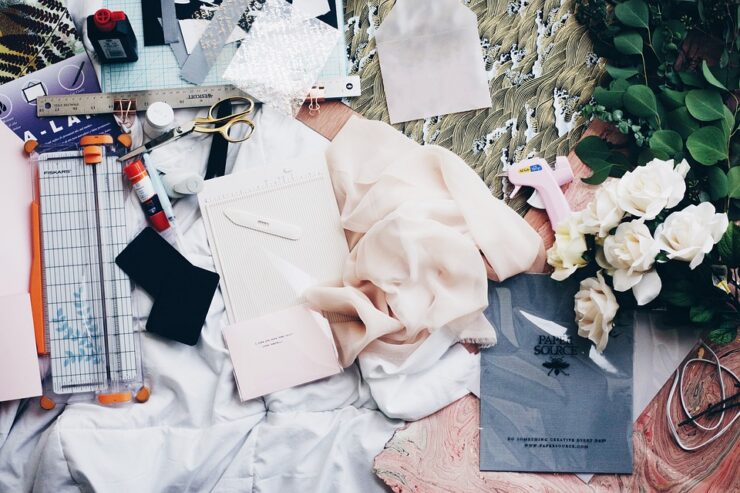 First of all, the fabric from which the bedspread was sewn must fully match and combine well with the materials used in the design of the room. TheBedspreadShop has products that are one of the examples of such a rule.
For example, if there are abundant materials such as natural wood, forging, stone, or tile in the bedroom, it is better to cover the bed with fur, cotton, linen, or silk. If the interior of your bedroom is made in a modern style, you can choose a coating of mixed fabrics. The bedroom made in the style of shabby chic, province, country, and boho gets a finished look with a classic bedspread made of linen, cotton fabric as well as a bedspread made in the original patchwork technique.
Bedspread in a classic bedroom interior and a bedroom made in the English style should be complemented by a bedspread in a classic style made of jacquard, silk, thick cotton. In this case, the fabric can have the effect of light shimmer and emphasize the luxury of the situation. A bedspread in the loft and contemporary style or a modern or Scandinavian style suggests the presence of a simple, concise, classic bedspread made of natural fabrics such as cotton (with an admixture of polyester), satin, or wool.
Advantages and disadvantages of materials
Natural and artificial satin is characterized by a characteristic diamond shine, which provides a special interweaving of threads. It always feels cool, smooth, and looks amazing. However, it requires careful handling: the slightest roughness, animal claws, children's games can form puffs and ugly spots.
The tapestry looks great. It is usually made of mixed yarns consisting of linen, cotton, or wool with the addition of polyester. The most optimal ratio for the price and its characteristics is 50/50. Removing stains from such a blanket is a huge problem, so you should not eat on it.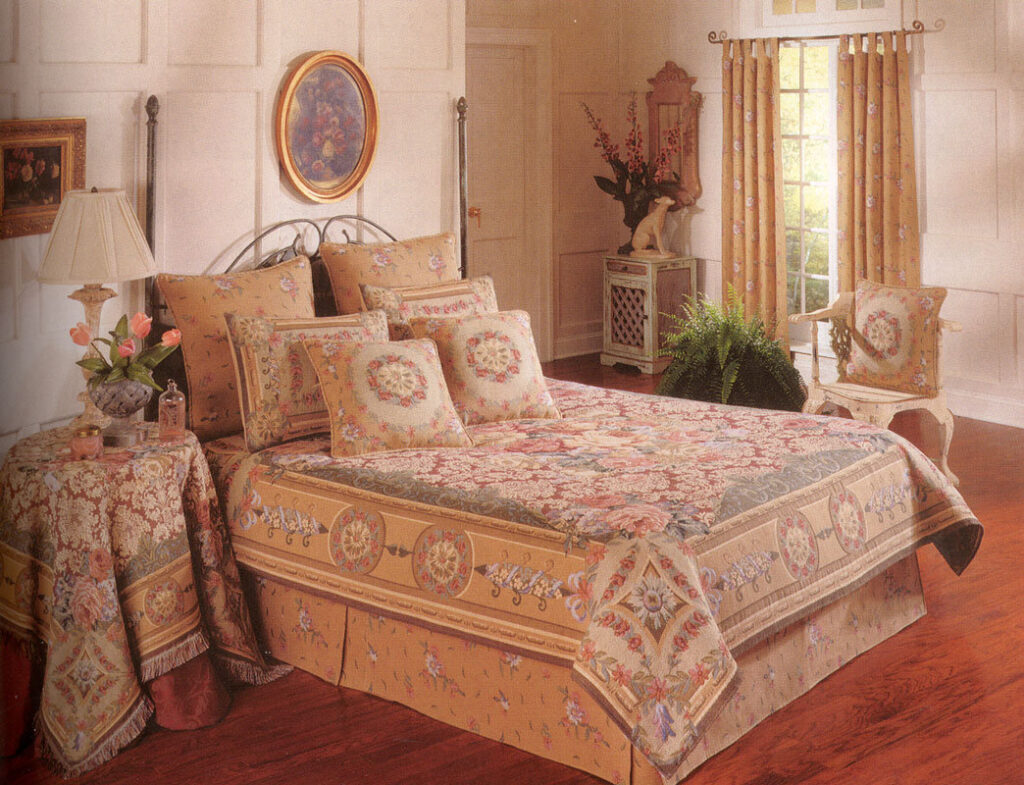 Bamboo fiber appeared on the market relatively recently and has already won the hearts of consumers. It is durable, has a pronounced antibacterial effect, hygroscopic, and environmentally friendly. In addition, it repels dust, debris, and dirt from itself. Experts say that it has no drawbacks.
Cotton is a fairly common and affordable material, it has excellent properties. It is hypoallergenic, does not accumulate dust and is easy to care for. It fits nicely to the skin, provides a comfortable sleep letting in air and absorbing moisture. Among the disadvantages, it loses color in the bright sun, it can deform if the washing mode is not observed, it is less durable compared to synthetics.
A wool blanket is a symbol of home comfort and warmth. In production, "jacquard" weaving with a beautiful double-sided pattern is usually used. Wool does not lose color with prolonged use, it warms up perfectly in winter, it is hygroscopic and it can be used as a blanket. It requires very gentle washing with drying in a straightened form. May cause allergies. In addition, the wool can suffer from moths and moisture during long-term storage.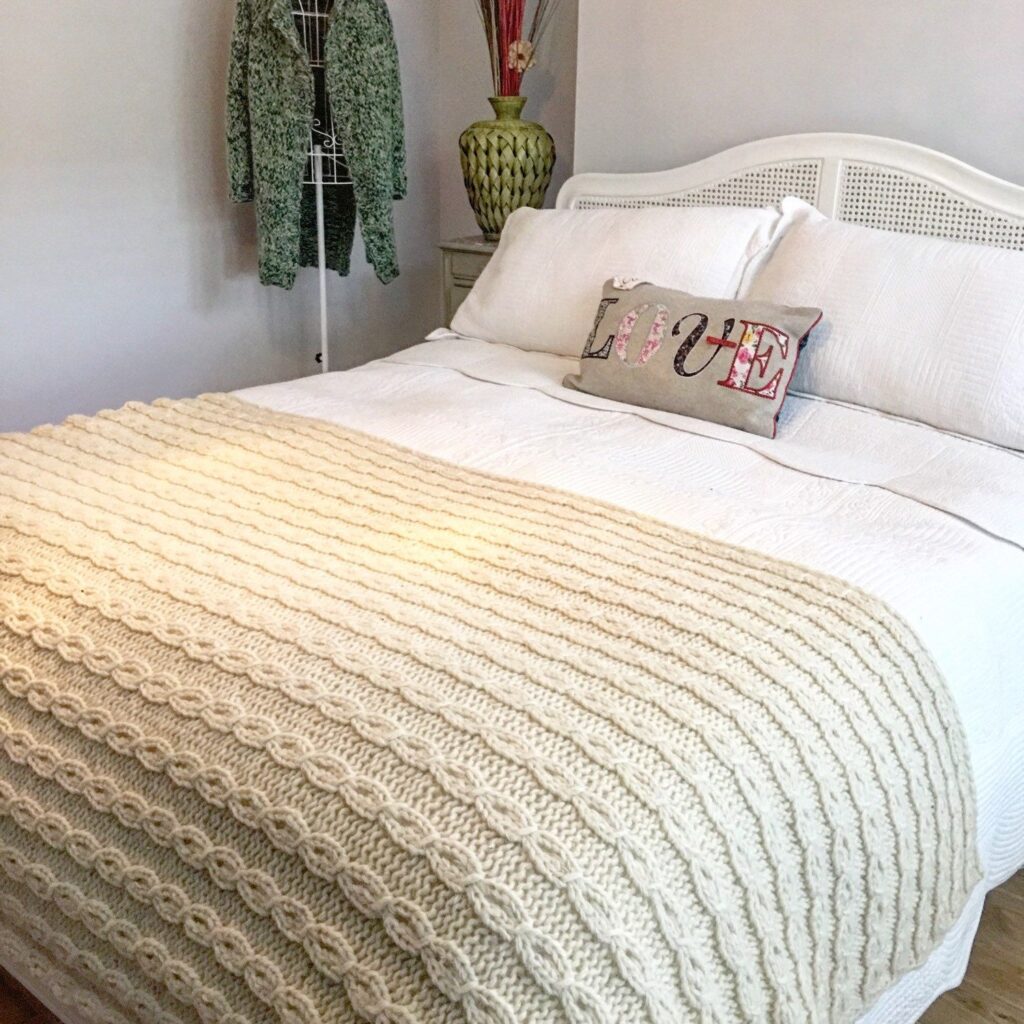 Natural silk is an oriental fairy tale, embodied in reality. Products made of it are always exquisite, look amazing, and give the room a special flavor. Insects and dust mites will never get into such a fabric, it does not cause allergies. But silk requires a particularly careful attitude. Even ordinary water and sweat can leave black spots.
How to choose a color?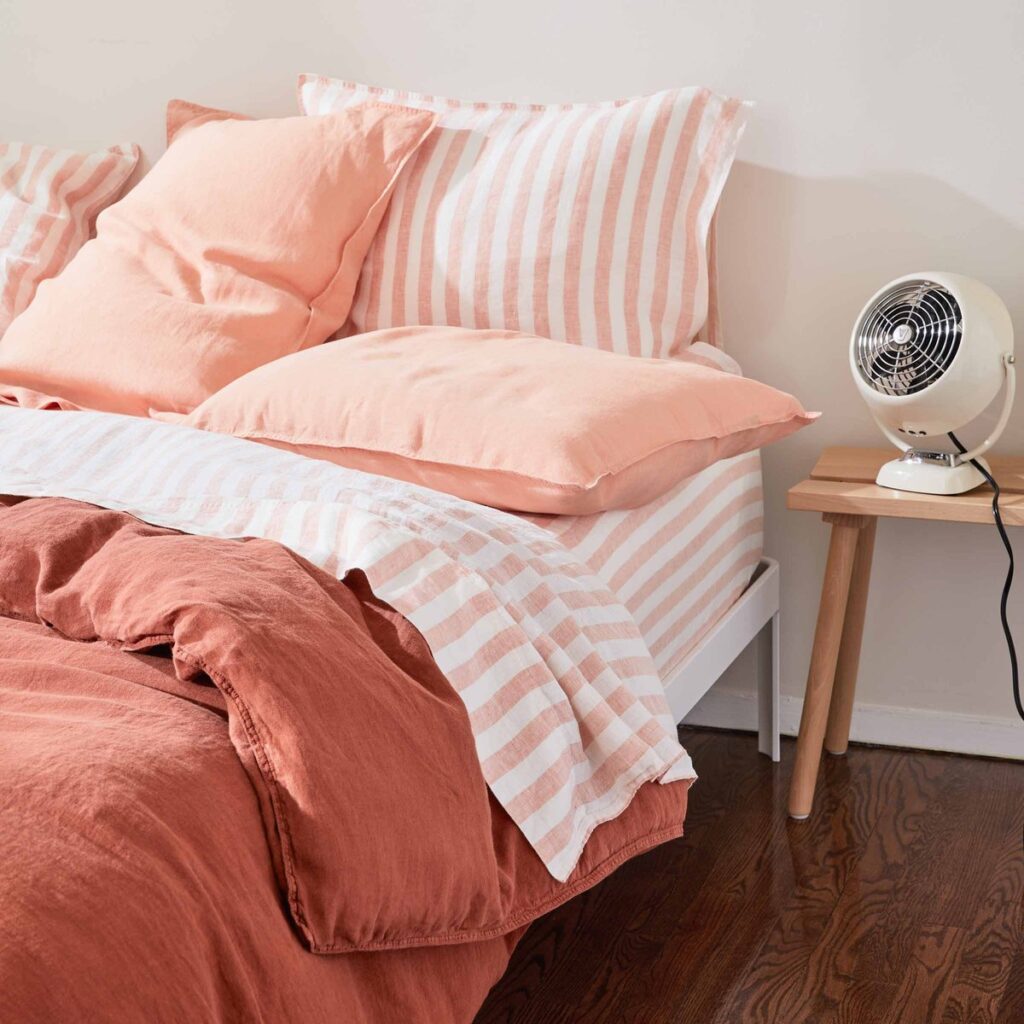 The colors and shades for the bedspread are chosen according to the style of the room. So, in a classic bedroom, a soft pattern will be appropriate and in a minimalistic interior, you should not choose a colorful bedspread with a lush jacquard frill. Also, it is worth considering the area of the room: for a small room, you should not choose too bright, luxuriously decorated, glossy, voluminous fabrics. They are appropriate only in spacious rooms. In a bedroom with poor lighting, it is better to choose products of light, pastel, warm tones, and with an abundance of natural light, you can give preference to bright colors and cold colors.
If possible, it is worth buying two models with different colors and textures, made of different materials. For the warm season, light cotton, satin, or acrylic is suitable and for cold cashmere, velvet, thick knitted product, or microfiber.
Straightforward patterns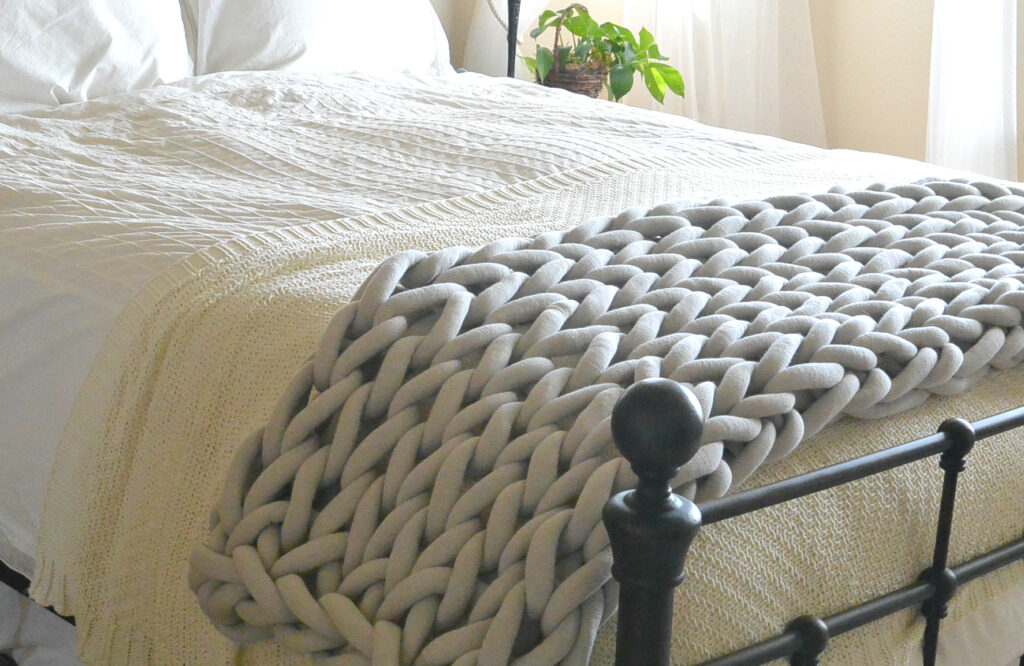 Choosing, a patterned bedspread or not depends on how many other figures are used in the interior, on their colors, and, of course, on the style of the bedroom.
A room with laconic furniture made in classic colors will get a stylish accent in the form of a bedspread with dense patterns, and a bedroom in the interior of which the pattern is found in small quantities and unobtrusively can be decorated with a blanket with the same pattern. In general, a drawing, print, or pattern is an element that attracts attention, so you should be reasonable about using it on a bedspread, especially if the bedroom is already saturated with colors, textures, and other accentuated elements.
Bedspread decor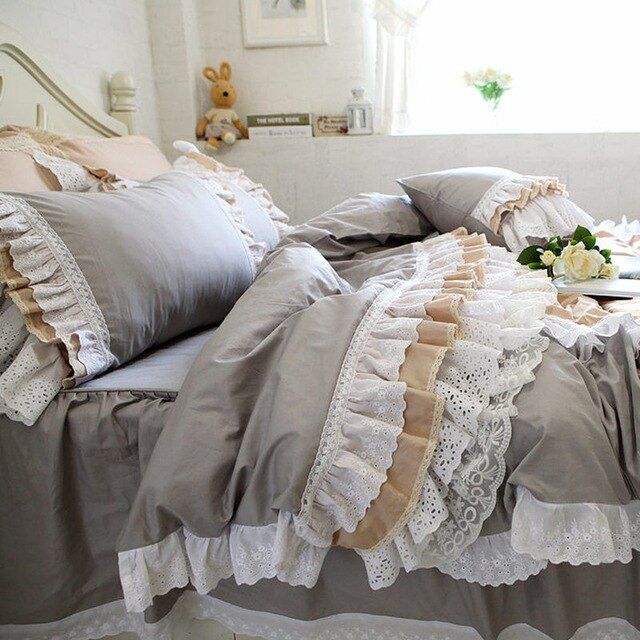 When choosing textiles for the bedroom, it is necessary to pay attention not only to the material from which the bedspread is made, but also to take into account how it will look on the bed. Now you can find different types of the decor of classic bedspreads:
Ruffles, lace, flounces are perfect for a romantic atmosphere;
Fringe, fabric flowers, brushes, and a decorative border give the interior an aristocratic look, look luxurious, and are often used in classical styles;
Patchwork technique is ideal for modern, rural, and Scandinavian styles;
A variety of prints and embroidery are widely used for children's and adult bedding. Depending on the pattern, it is suitable for the room in any design;
The quilted bedspread is an immortal classic. Even the most elegant product looks cozy at home, inviting you to lie down and relax with all its appearance. A win-win choice for any interior design.
So, we have introduced you to the basic rules for choosing a classic bedspread for your bedroom, but it is important to remember that each person is unique and can have their special taste and style.