Starting a clothing boutique as a fashion enthusiast can be exciting but also quite daunting. Sadly, it requires much more effort than just a love of style.
But never fear! If you know where to start, it can make this process go much more smoothly.
Make sure to do your research before you dive in and have a plan. You should know the start-up costs and ongoing costs of opening a boutique. You should also know your target market and conduct proper market research.
Below are some clothing store ideas you can keep in mind when planning things.
5 Tips for Starting a Clothing Boutique
1. Play with Lighting
Lighting can significantly impact how certain items appear – something that could help them sell well.
Natural hues enhance colors and textures that would otherwise be overlooked. It also illuminated aisles and shelves, which might be hard to navigate or see.
But be creative with your approach, don't just place lights randomly around the space. Instead, look to include angled accent lights and even neon to add a pop of color. You could even use colored bulbs to add a certain atmosphere. Apart from the lighting hues, consider incorporating quirky lighting pieces like chandeliers or lamps.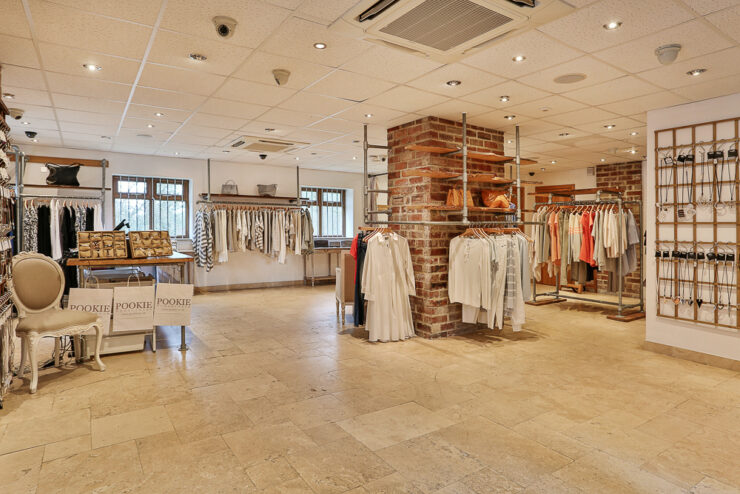 2. Make Window Displays
Making unique displays is a good way to intrigue others to stop by your shop. These can easily catch someone's eye and inspire them to stop in.
You can go simple with this by just dressing up mannequins or making a major scene, like a picnic or hiking through the woods, with the clothing and accessories you offer. These displays can often help tell someone about your business, even if they've never heard of you before.
When creating window displays, make sure to keep up with the current trends in fashion and seasonal colors. Also consider incorporating the holidays if it suits your brand.
3. Add a Jewelry Wall
Jewelry can be a tricky thing to display. By creating a display center, you can better exhibit them.
There are plenty of ways you can cleverly show off these accessories. One is by dedicating an entire wall to them. You can drill hooks into the wall and then hang various pieces off of them. You can also use picture frames to help contain various styles of jewelry. Accent lighting could also shine around it to reflect their hues.
Online resources offer a variety of DIY jewelry display ideas that you can customize to meet your style and brand.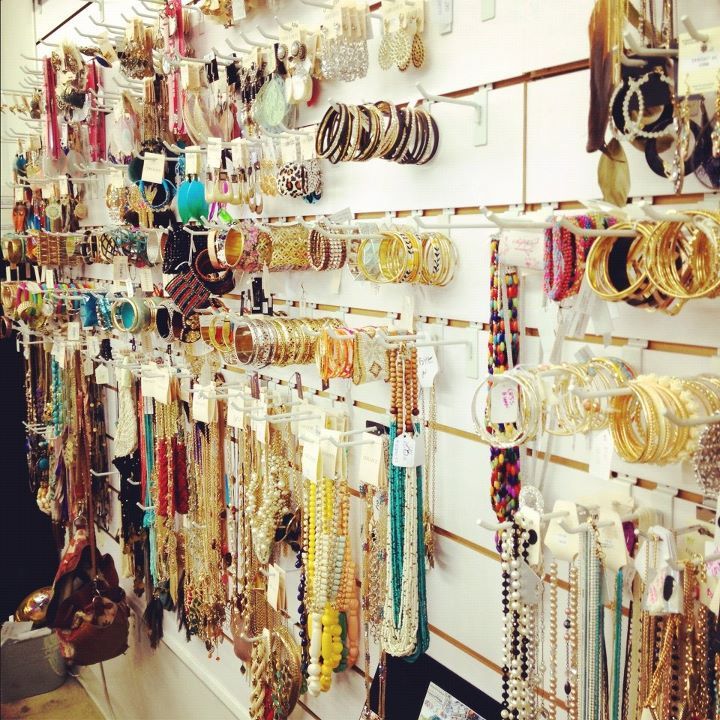 4. Go Online
To have a successful clothing boutique, you don't always have to open a brick-and-mortar shop. Online options can be just as popular and can help you put money that would be used for rent toward new business offerings.
If you decide to be a virtual store, make sure that customers have a great experience when browsing it. For example, create a theme and an easy layout for them to navigate. The more enticing you make the site, the more time they'll likely spend on it.
Furthermore, implement social media marketing and SEO into your business strategy. Take advantage of social media to help create an identity for your brand and drive traffic to your website. Use Search Engine Optimization tactics to make google work for you in driving traffic to your site. By optimizing your website, you will successfully reach your target market. After putting these tactics into practice and earning capital, you can look into paid advertising options.
Remember that even with an online boutique, you'll still need to obtain most of the same licenses (like a business one) for you to operate legally.
5. Showcase Small or Local Designers
You can use your boutique to highlight offerings from small or local fashion designers. While their work might not be widespread, many people appreciate their distinctive designs and are willing to support them and the businesses that do.
Besides selling their original works, you might also collaborate with them to create pieces that are sold exclusively in your store. You can also support local artists by hiring them to help paint your business.
Collaborating with local artists, businesses, and being involved in your community is great way to build trust with your customers. Relationships like these can support the expansion of your company and are mutually beneficial.
If you're unsure where to find some, check out social media or venture to markets where you'll often find these small businesses.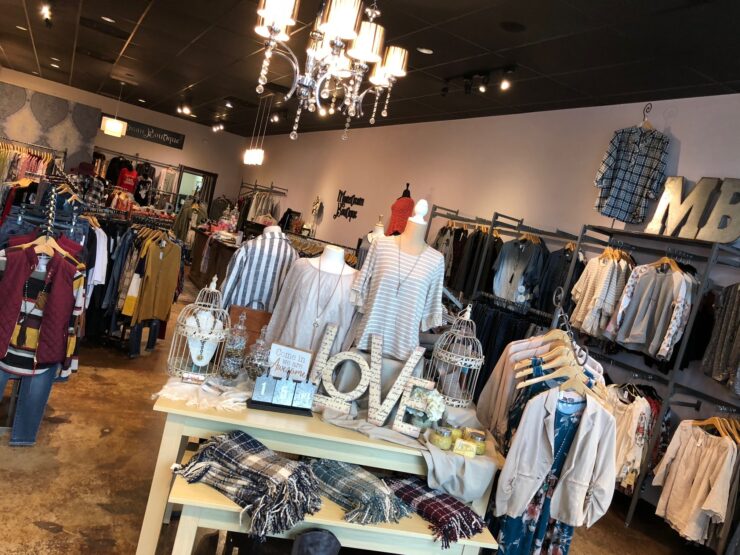 Other Essentials for Running a Successful Clothing Boutique
Get Insured
If you want to protect yourself from financial woes, purchasing insurance is critical. Many times, it's legally required before you can sign a lease or rental contract.
Most insurance agencies offer an online quote. This will give you an average cost idea after you add certain information, like if you plan to have employees and how many work vehicles you have. For those not sure where to start, you can try here or do a quick online search. By reading previous reviews and researching their offerings,  you can see whether a certain agency might be ideal for you.
Have a Speciality
Countless clothing boutiques can make it harder for you to stand out as a new company. To make your mark, consider specializing in certain items. This could be vintage attire or solely from small producers.
While narrowing your business to sell specialty items might seem like it wouldn't be very successful, it will help you find a strong base. It can take time and patience, but once you're known, you'll find your idea will quickly take off.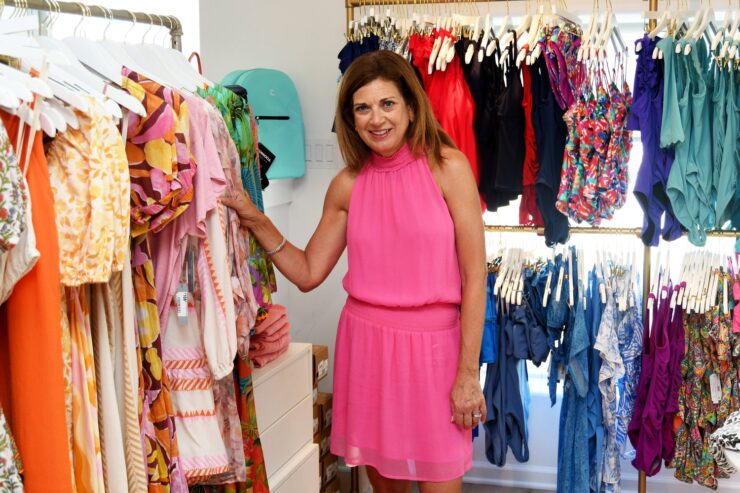 Listen to Your Target Audience
You should always keep up with trends your target audience likes. Make sure that you offer what your clients are looking for because if not, they might not feel a need to come back. Ask for their opinions and ideas if you're unsure what customers are interested in.
Running a clothing boutique can be fun, but it takes a lot of time and effort. With these suggestions, you can be better prepared for what lies ahead, so you design a thriving business.