In a world where sustainability and eco-consciousness are becoming increasingly important, upcycling has emerged as a popular way to repurpose materials and reduce waste. One versatile material that's gaining popularity in the world of upcycling is the humble pallet.
Often used for shipping and storage, these wooden structures can be transformed into functional and aesthetically pleasing pieces for your home and garden. In this blog post, we'll explore five creative upcycling ideas for pallets that save you money and contribute to a greener planet.
1. Pallet Furniture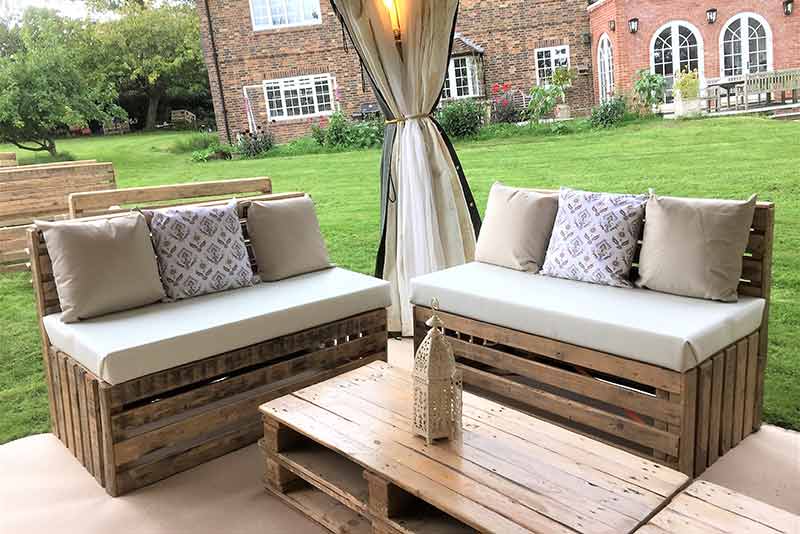 Pallets are an excellent resource for creating unique and stylish furniture. The possibilities are endless, from coffee tables and bookshelves to outdoor lounge chairs and bed frames. You only need a few pallets, some basic tools, and a little creativity.
To get started, disassemble the pallets and sand down the rough edges to avoid splinters. Then, you can stack, arrange, and secure the pallet pieces to create your desired furniture item. You can leave the wood unpainted for a rustic look, but if you prefer a more polished finish, a coat of eco-friendly paint or wood stain will do the trick.
2. Vertical Gardens
Limited space for a traditional garden? Pallets can be transformed into vertical gardens that allow you to grow plants, herbs, and flowers compactly and stylishly. These pallet gardens not only look great but also maximize your gardening space.
Attach landscape fabric to the back of the pallet to create a pallet vertical garden to hold the soil in place. Then, fill the pallet with potting mix and plant your favorite greenery in the openings. Hang your pallet garden on a wall or lean it against a fence for a beautiful and functional garden display.
3. Pallet Wall Art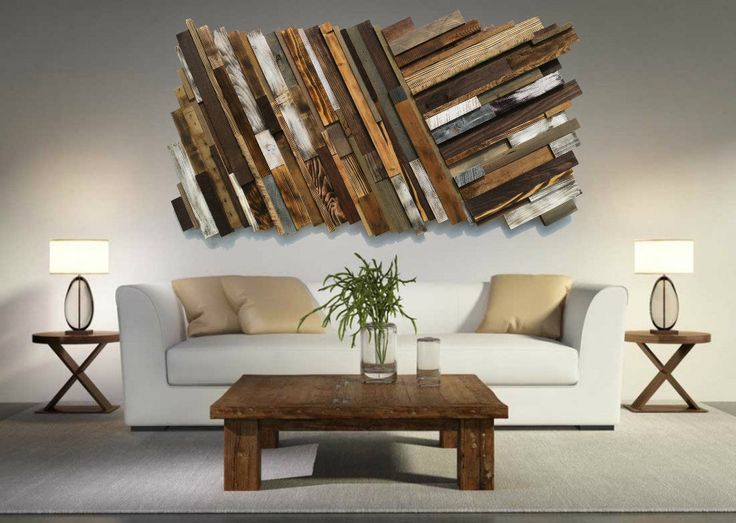 Turn your pallet into a unique piece of wall art that adds character and charm to your living space. Whether you're a fan of abstract designs or inspirational quotes, pallets can serve as an excellent canvas for your creativity.
Start by sanding and cleaning the pallet, then paint it in your preferred color. Once it's dry, you can hand-paint your chosen design or use stencils to create intricate patterns. Hanging your pallet wall art is a breeze with a few hooks or nails. It's a cost-effective way to personalize your home decor while reducing waste.
4. Pallet Planters
If you're a gardening enthusiast, pallet planters can be a great addition to your outdoor space. These planters provide a sturdy and stylish way to grow flowers, herbs, or vegetables.
Begin by standing the pallet upright and adding a layer of landscape fabric to the back and bottom. Fill the pallet with potting soil and plant your chosen greenery in the openings. You can even hang the pallet planter on your porch or balcony to save space and create a lush garden oasis.
5. Pallet Shelving
Pallet shelving is a practical and eco-friendly solution for adding storage space to your home. Whether you need extra storage in your garage, kitchen, or bedroom, pallets can be transformed into sturdy and attractive shelving units.
To create pallet shelves, disassemble the pallet and cut the boards to the desired length. Sand and finish the wood as needed. Then, mount the pallet boards on the wall with brackets or directly screw them into the wall studs. You can arrange the shelves in various configurations to accommodate your storage needs.
In conclusion, pallet upcycling is a fun and sustainable way to breathe new life into old materials while reducing your environmental footprint. These five creative ideas offer just a glimpse of pallets' possibilities.
So, the next time you spot a discarded pallet, remember that it can become a valuable resource for your DIY projects. With a little ingenuity and some elbow grease, you can transform these wooden gems into functional and beautiful additions to your home and garden.
Remember to explore platforms like Verdetrader for more upcycling inspiration and to connect with like-minded individuals who share your passion for sustainable living. Happy upcycling!