The big questions fans are asking are: Can Man City defend the Premier League title this year? Will the newly promoted clubs sustain the fight for Premier League stay? And finally, which striker will take the golden boot. After 21 games, the Premier League Title this year features the usual top four contenders, including Man City, Chelsea, and Liverpool. But, they are joined by a new entrant, Arsenal. Arsenal has improved thanks to making shrewd signings and having a core of hale end graduates wreaking havoc.
The bookies favorite to win the championship is Man City (read more about the PL predictions on ThePuntersPage). They are arguably the best side in Europe and are on their way to repeating last year's triumph. Currently, they are leading way with 53 points, with Chelsea trailing them on 43 points. Liverpool has a game in hand with 42 points after drawing with the 2nd placed Chelsea. Arsenal suffered a setback after losing to the current league leaders by two goals to one. However, the game was arguably one of the best fights arsenal has produced in the recent past.
Arsenals are currently fourth-placed after 21 games despite losing their game to City over the weekend. Their young guns have been phenomenal, producing very mature displays against solid sides. They performed well against the likes of Man City, Leicester, and West Ham. Summer signings like Martin Odegaard, Tomiyasu, Ramsdale, and White are 24 years and below. They have joined forces with Saka, Smith Rowe and Martinelli, with Lacazette spearheading the attack. If they can maintain the momentum, they will be among the outsiders to win the coveted trophy.
What Makes Man City Dangerous?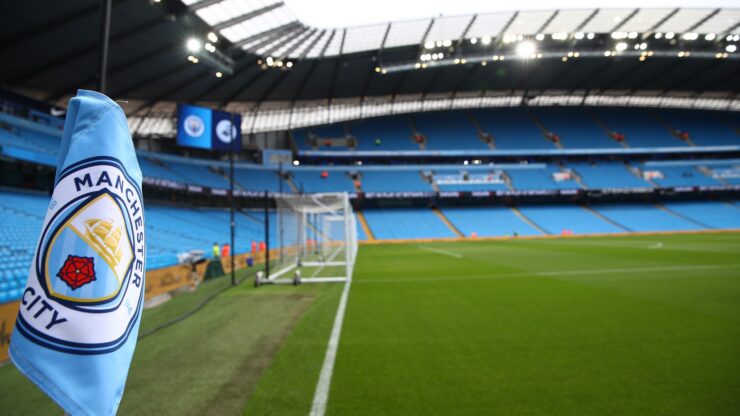 Man City is a strong team as its team B can compete and win the league. The Oil-rich club has a star-studded team with a mixture of old and young players. However, Man City's strength is in its midfield. The team is equipped with ballplayers capable of unlocking any defense in Europe. What can you say of a team that can field Bernardo Silva, Raheem Sterling, Phil Foden, Gabriel Jesus, and Kevin De Bruyne? These are world-class players who don't need any introduction. They can score goals, thread through passes, and assist equally. They can also attack as well as defend.
Supporting them is the mercurial Rodri. He arrived a few seasons ago and has instigated attacks from the back. He is a good passer as he can score too, thanks to his decisive strike. Rodri has become Pep Guardiola's midfield general and has replaced the aging Fernandinho. Man City has one of the best central defense pairings of Ruben Dias and Laporte at the back.
Supporting them are the able deputies in Ake and Stones. In addition, they can call on Zinchenko, Walker, and Cancelo on full-backs. City Goal Keeper Ederson Moraes is one of the best goalkeepers in the world. He has more than justified his colossal price tag since arriving in City a few years ago. He has been a safe pair of hands for the Man City and has been a stable presence between the sticks.
Can Chelsea Turn The Game Around?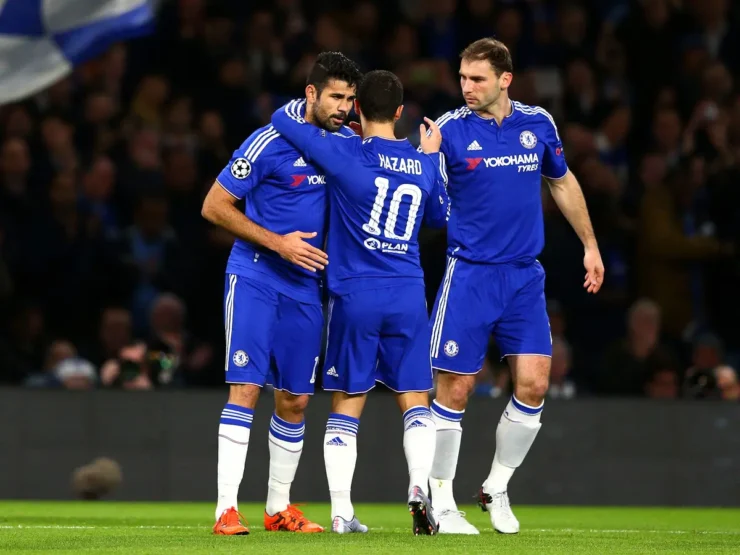 Bookmarkers place Chelsea as the third favorite to win the title after Liverpool. They are currently trailing the league leaders by 10 points. They have assembled a strong team over the years since they started rebuilding with Frank Lampard. The team has serial winners, having won the champions league recently. They also bought well in the summer by bringing Lukaku from inter Milan.
Although he has not been the shining light and savior everyone expected him to be, you can't fault him as the team has very few creators. Havertz, Mount, and Pulisic have not produced assists for him regularly. Kante has, over the years, shouldered the defensive and creative burden. The workhorse has been instrumental in keeping the midfield in place. They have the perfect wingback in Reece James, who has been a faithful servant on the right-wing. He has weighed in on crucial goals and assists from his position.
Chelsea has one of the best goalkeepers in Mendy. He has time and again get them out of trouble by producing some match-winning saves. As a result, Chelsea is one of the teams that conceded very few goals. So it's safe to say that Chelsea can't allow City to run away with the league like they did last year.
Liverpool Title Charge
The Premier League is very unpredictable as any team can win it. Liverpool is very much in the title race despite trailing the league leaders by 11 points despite having a game in hand. The league's highest scorers, Salah and Jota, have been instrumental in Liverpool's title charge. Liverpool is by no means a strong team. However, it has world-class players in all its positions. At wingback, Andy Robertson and Alexander Arnold can walk into any group. So is Virgil, Sala and Mane. Fabinho is a trusted lieutenant in the middle of the park and can dictate play from there. Thiago has been a revelation since his transfer from Bayern.
Klopp's side will be adversely affected by AFCON's competition. They will lose Salah, Mane, and Keita. These players are crucial to Liverpool's title charge, and the fans will be hoping the countries lose early on to help them secure the title. Man City has the advantage of Arsenal, Chelsea, and Liverpool as it won't lose players in January to AFCON.
Verdict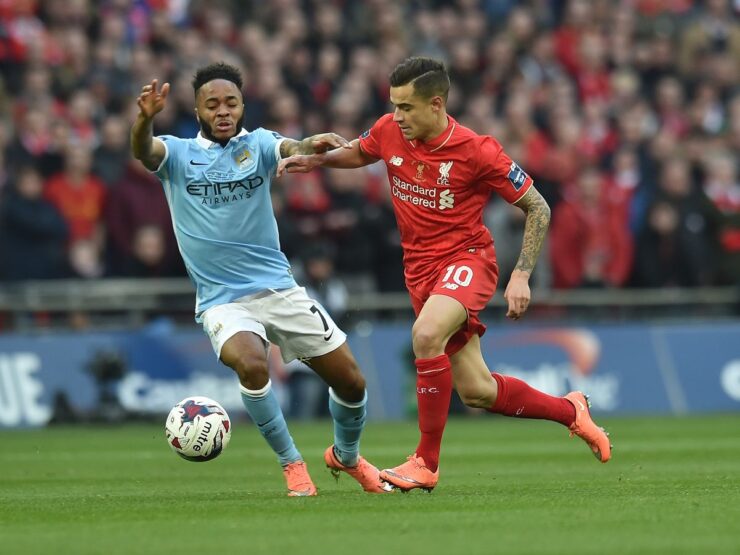 Man City will be looking to win back-to-back titles again this year. It has a strong team, and its competition will be affected by AFCON. As a result, many bookmarkers predict City will be runaway winners this year. They have already started building a distance between the nearest contenders. Although the teams can get City, they face an uphill task, with most teams losing their players to AFCON. As a result, Man City will carry the trophy in May unless competitors can use the transfer window.
Relegation-threatened Newcastle has a massive task of changing their fortunes. With the big-money takeover by oil billionaires, they need to act fast to avoid relegation. They need to borrow a leaf from Arsenal to make intelligent buys in January to avoid relegation. They can't attract quality players if they aren't in the Premier League in the summer. The new boss Eddie Howe needs to be cautious by fighting to remain in the league.